The Outcomes of Long-term Anxiety

Constant anxiety can lead to physical complications.

The physical effects of anxiety.

When someone gets anxious, the fight or flight stress response is triggered thereby releasing a flood of hormones and chemicals such as adrenaline into your body system. Within the blinking of an eye, this increases your breathing rate and pulse in order for your brain to get abundant oxygen supply.
You are now fully prepared to give an appropriate response to any intense situation you find yourself into. Your immune system might even get a little boost and your body will be restored back to its normal function when the stress passes.
However, your body never gets the signal to return to its state of normalcy if you repeatedly feel anxious or if your anxiety lasts a long time. This can weaken your immune system eventually, increasing your vulnerability to viral infections.
Medical research shows anxiety is linked to many illnesses.
According to research in the medical field, studies have revealed that an increased rate of panic attacks and anxiety in individuals with chronic respiratory diseases tend to be hospitalized more frequently. Prolonged anxiety coupled with stress may lead to a general feeling of being ill. In this case, vaccines may prove to be less effective in individuals with anxiety disorders.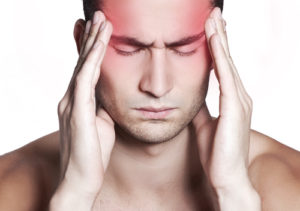 Anxiety disorder may cause lack of interest in sex and loss of appetite. Other associated symptoms include headaches, muscle tension, and insomnia. Constant panic attacks can make you fear the anxiety attacks themselves and as a result of this, overall anxiety increases.
Which increases the risk of high blood pressure, diabetes, and heart disease. If you already have cardiac disease, the risk of coronary events can be raised by anxiety disorders.
constant anxiety has a variety of symptoms.
While symptoms of anxiety vary among different individuals, the body reacts in a very particular way to anxiety generally. The body goes into high alert once you start to feel anxious, looking around for any source of danger and triggering your flight or fight responses. Some common anxiety symptoms include:
Feelings of panic, danger, or dread
Restlessness, nervousness or being tense
Rapid heart rate
Hyperventilation or rapid breathing
Muscle twitching or trembling
Difficulty in thinking or focusing clearly about anything asides the thing you are worried about
Lethargy or weakness
Insomnia
Increased or heavy sweating
Digestive or gastrointestinal problems, such as constipation, gas, or diarrhea.
A strong desire to avoid the things that can trigger your anxiety
Performing some specific behaviors repeatedly
Obsessions about certain ideas
Anxiety surrounding a certain life experience that has happened to an individual, especially an indication of post-traumatic stress disorder.
Save
Save
Save
Save
Save
Save
Save
Save
Save